The Multi-Tool for the Multi-Hyphenate
A compact synthesis of
Sony
's Cinema Line innovations, α-series still-image rendering quality, and advancements in AI-based recognition technology, the
a6700 Mirrorless Camera
puts powerful and versatile imaging capabilities into the hands of ambitious content creators. Powered-up by its combo of the latest 26.0MP back-illuminated Exmor R CMOS sensor and the BIONZ XR processor, the camera nevertheless weighs less than its predecessor, resulting in a mobile workhorse capable of an unstrained 11 fps continuous stills capture or stress-free UHD 4K video oversampled from a 6K resolution, making it a formidable multi-tool for the multi-hyphenate creative.
26.0MP Exmor R CMOS Sensor and BIONZ XR Processor
The Sony a6700's advanced imaging system is powered by the 26MP APS-C Exmor R CMOS sensor and BIONZ XR processor, a combination introduced in the FX30 Digital Cinema Camera that is capable of 10-bit UHD 4K imagery at up to 120 fps or a top continuous shooting rate of 11 fps with AF and AE and up to 59 compressed raw still images in bursts. The introduction of the back-illuminated structure to the camera's sensor gives it a higher resolution without sacrificing sensitivity. With an ISO range of 100-32000 that's expandable to ISO50-102400 when shooting stills, the camera boasts low-light performance with minimal noise and more than 14 stops of dynamic range.
Cinematic Video in UHD 4K
Along with its powerful sensor and processor, the Sony a6700 brings a strong suite of professional video features from its Cinema Line series to everyday content creators and aspiring filmmakers.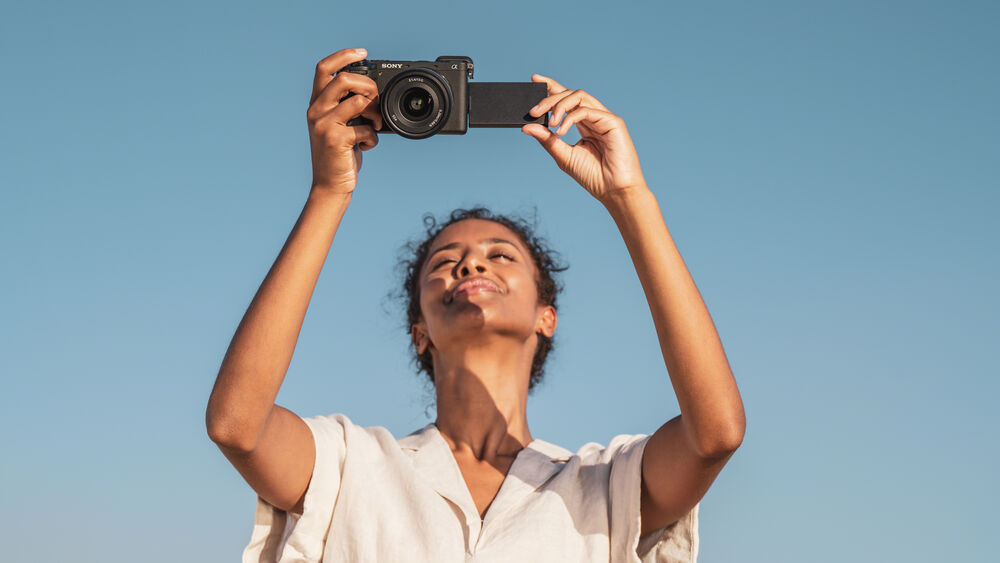 Full pixel readout from the 6K sensor creates high-quality UHD 4K video, with approximately 2.4x the data required for 4K video, minimizing moiré and aliasing.

UHD 4K recording is possible with frame rates up to 120p and full HD recording up to 240p, using full 1:1 pixel readout without binning.

Record in 10-bit 4:2:2 using advanced XAVC HS and XAVC S-I formats for consistent performance and quality at bitrates up to 600 Mb/s.

Record for more than two hours in 4K 30p, or more than 40 minutes at 4K 60p on a 128GB card.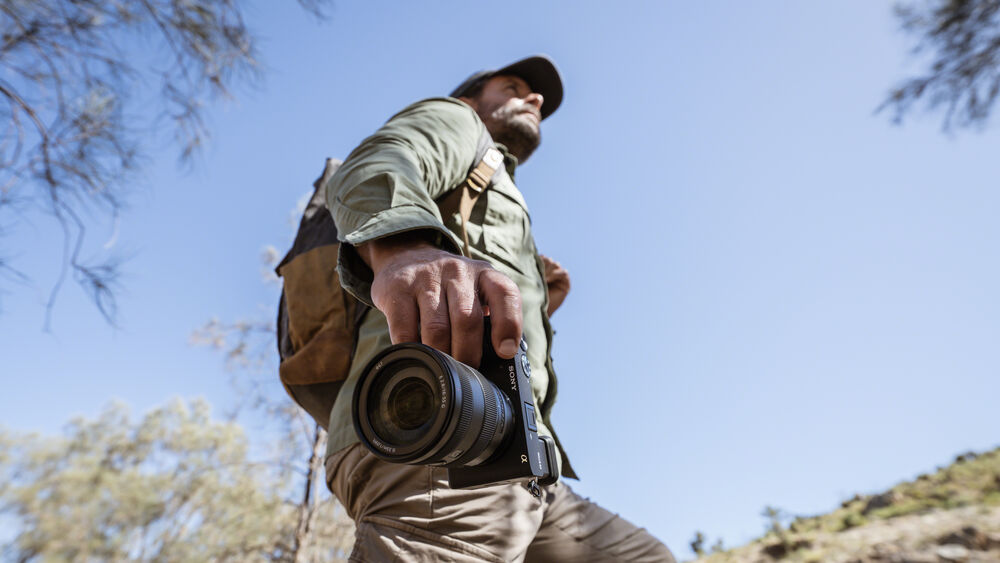 AI-Powered Autofocus and Image Stabilization
The Sony a6700's AI Processing Unit brings a host of enhanced capabilities to the camera's autofocus and image stabilization systems, ensuring smooth handling and clarity no matter the shooting conditions. The camera's 759 phase detection points in stills mode and 495 points in video mode, covering 93% of the image area, are enhanced with AI-powered subject recognition performance and real-time tracking. Other autofocus features include focus bracketing in up to 299 images with sequentially-shifted focus points, focus accuracy in low light down to EV -3.0, focus breathing compensation, autofocus assist, focus mapping, and focus peaking during autofocus.
Vlog-Friendly AI-Enhanced Framing
Additionally, the AI Processing Unit recognizes and tracks subjects when recording video, seamlessly auto-cropping to maintain the subject in a prominent position in the frame and lending ease to otherwise difficult camerawork. This tracking can be custom located within the frame and adjusted for speed and sensitivity, all at the touch of a finger.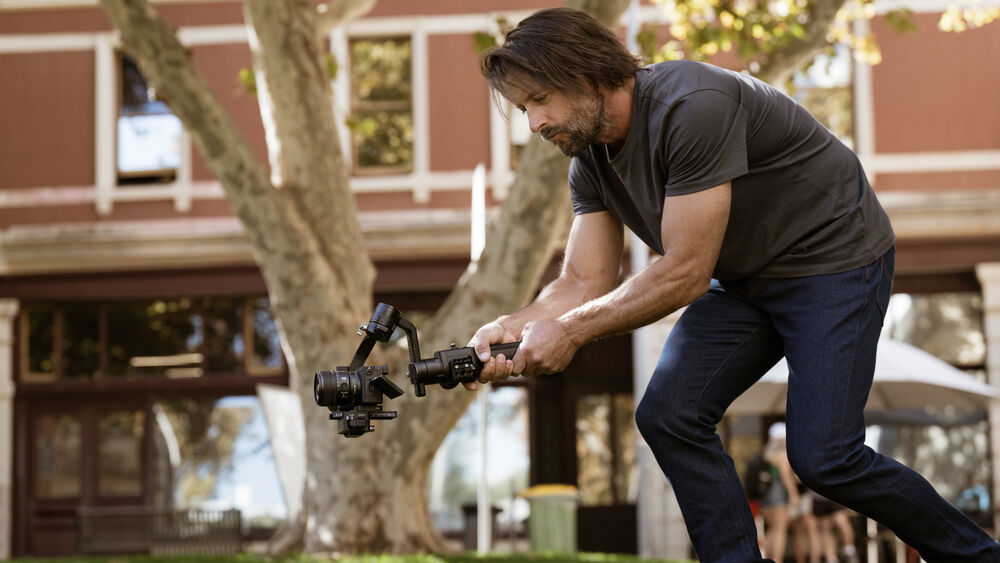 The camera's pixel-level 5-axis optical image stabilization system, which compensates for five different types of camera shake encountered during handheld shooting of stills and video, is algorithmically optimized for precision detection and control down to a single pixel. The AI Processing Unit also improves communication between the body and the lens, providing more stable framing before shooting. This allows users to confidently use any lens, even adapted lenses, for critical imaging without encountering blur from camera shake.
Body Design and Connectivity